134th Infantry Regiment Website

"All Hell Can't Stop Us"
S/Sgt Victor E Collins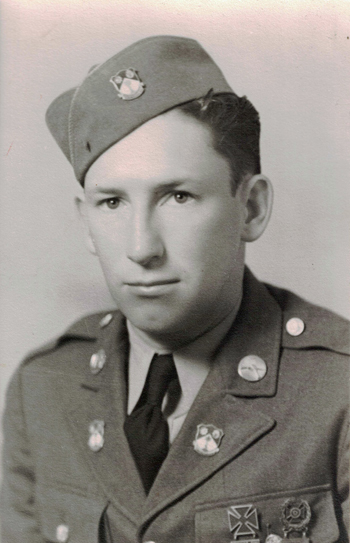 134th Infantry Regiment - Company A
Victor Eugene Collins, son of Frank and Violet Collins, was born June 25, 1917 in Cowiche, Washington. He registered for the draft on October 16, 1940. His draft registration lists him as 5' 8 1/2" tall, weighing 145 pounds with brown hair and eyes. He was inducted into the Army on January 7, 1942. He served in the Third Platoon, Company A, 134th Infantry Regiment and was promoted from Sergeant to Staff Sergeant on August 9, 1944. S/Sgt Victor E Collins was Killed in Action September 20, 1944 in the vicinity of Nancy, France and is buried at Tahoma Cemetery in Yakima, Washington.