134th Infantry Regiment Website

"All Hell Can't Stop Us"
T/5 Gordon E. Cross
Medical Detachment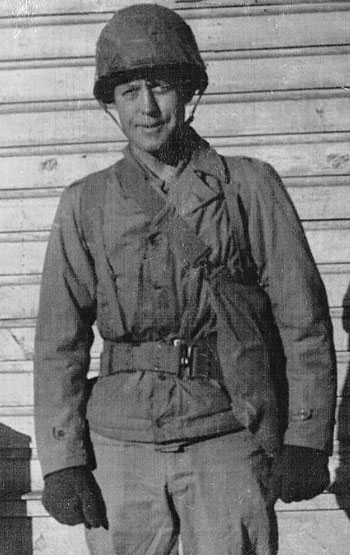 T/5 Gordon E. Cross served with the Medical Detachment, 134th Infantry Regiment, 35th Infantry Division. He kept a diary of his experiences compiled after the war from bits of paper he carried with him in his pack or helmet headband. It represents his words regarding what he experienced as a front line medic assigned to the 134th Infantry Regiment Medical Detachment between July, 1944 and May, 1945, from Omaha Beach to the fall of Germany.
Diary of a Front Line Medic - WWII by Gordon E. Cross
Thanks to William G. Cross for this picture of his father and permission to post his father's diary.