134th Infantry Regiment Website

"All Hell Can't Stop Us"
T/Sgt Robert W Herrold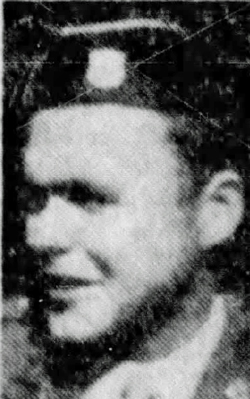 134th Infantry Regiment - Company M
Robert William Herrold, son of Leonard and Elsie (Flowerday) Herrold, was born in Seward, Nebraska on May 22, 1920. He married Janet L Hoagland on November 17, 1940. The couple had one child, a daughter, Sandra Kay. He was a member of the Nebraska National Guard, was inducted into the Army on December 23, 1940, and served in Company M, 134th Infantry Regiment. He landed on Omaha Beach in Normandy on July 6, 1944 and fought in numerous battles including those at St Lo, Mortain, and Nancy, France. T/Sgt Robert W Herrold was seriously wounded in action on November 14, 1944 near Morhange, France and died of his wounds that same day. He is buried at Seward Cemetery, Seward, Nebraska.