134th Infantry Regiment Website

"All Hell Can't Stop Us"
Pfc Warren H Hilton
134th Infantry Regiment - Company M, Mortar Platoon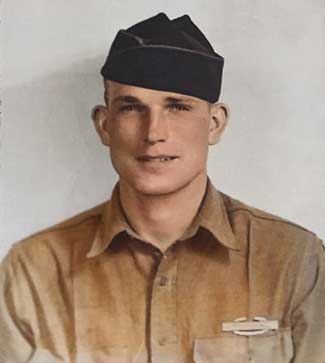 Warren H Hilton was inducted into the Army on January 20, 1943 in Portland, Maine. After basic training he joined the 134th Infantry Regiment sometime before November 1, 1943. He was with the Regiment for the entire duration of the war and returned to the U.S. aboard the Queen Mary when they docked in NY harbor September 10, 1945.
He passed away September 15, 2012 at 89 years of age and is buried at Woodlawn Cemetery in South Berwick, Maine.
Thanks to Caitlin Dorr for this picture of her grandfather.