134th Infantry Regiment Website

"All Hell Can't Stop Us"
2nd Lt. Leo J. Jayjock
Companies M and K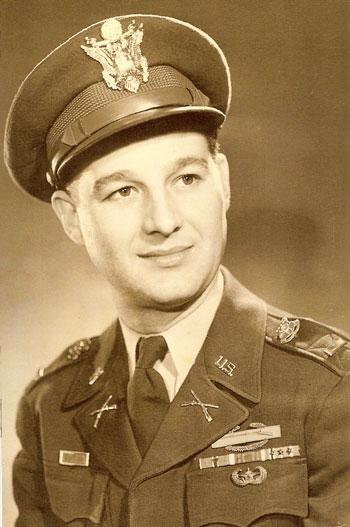 Leo J. Jayjock joined the 134th Infantry Regiment on September 29, 1944. He was originally assigned to Company M, the 3rd Battalion's heavy weapons company. Four days later, on October 3, 1944, he transferred to Company K as an Infantry Platoon leader replacing Lt. Edward R. Kennedy who had been wounded in action on September 30, 1944.
Lt. Jayjock was wounded in action by shrapnel from a grenade on November 13, 1944, during the fighting in the Gremecey Forest, France. He spent close to 2 years in the hospital recovering from his wounds and spent the next 20 years in the Army.
Thanks to his son, Anthony Jayjock LTC (Ret), for this picture and information about his father.