134th Infantry Regiment Website

"All Hell Can't Stop Us"
T/Sgt Selmer A Waxdahl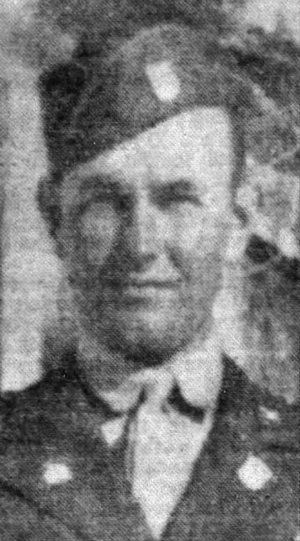 134th Infantry Regiment - Company L
Selmer Albert Waxdahl, son of Alfred and Bertha (Nelson) Waxdahl, was born in Flandreau, South Dakota on January 26, 1919. He served in Company L, 134th Infantry Regiment and was wounded July 18, 1944 during the battle for St Lo, France. He was awarded a Silver Star Medal for gallantry during that battle. He returned to duty July 22, was promoted from Sergeant to Staff Sergeant July 29, and was again promoted to Tech Sergeant August 5, 1944. T/Sgt Selmer A Waxdahl was killed in action November 13, 1944 in the vicinity of Achain, France. He is buried at Good Hope Lutheran Cemetery, Willow Lake, South Dakota.
Silver Star Medal Citation
Staff Sergeant Selmer A Waxdahl, 37250095, (then sergeant), Infantry, United States Army, for gallantry in action near St Lo, Normandy, France, on 18 July 1944. Sergeant Waxdahl was an assistant squad leader in his company when it participated in the battalion attack on * * *. During the course of the fighting, his company was pinned down by accurate fire from a machine gun position in a hedgerow about forty-five yards to the front. Sergeant Waxdahl voluntarily crawled forward through the open field under heavy enemy fire and, although wounded, reached the hedgerow and lobbed hand grenades into the enemy machine gun nest, killing the crew and silencing the weapon. After receiving first aid treatment for his wounds, he refused evacuation and returned to duty. The courageous determination of Sergeant Waxdahl, acting with complete disregard for personal safety, enabled his company to resume its advance and take its objective, and reflects the highest credit on the military service. Entered military service from South Dakota.
General Orders No 18, Headquarters 35th Infantry Division, 12 August 1944

Argus-Leader, Sioux Falls, South Dakota, December 7, 1944