134th Infantry Regiment Website

"All Hell Can't Stop Us"

1st Lt John R Huntley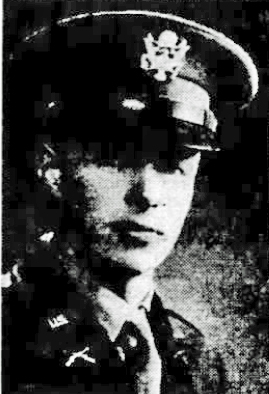 137th Infantry Regiment - Company L
John R Huntley, son of Harold and Charlotte (Humble) Huntley, was born in 1920 in Madison, Wisconsin. The family moved to Montclair, New Jersey during 1930. He graduated from Rutgers University and attended Officers Candidate School at Fort Benning, Georgia. He was commissioned Second Lieutenant in September 1942 and was promoted to 1st Lieutenant in April 1943.
1st Lt John R Huntley served in Company L, 3rd Battalion, 137th Infantry Regiment. He landed on Omaha Beach, Normandy, France on July 7, 1944. He was Killed in Action on July 12, 1944 near St. Gilles, France. According to the 137th Infantry Regiment's After Action Report for that day "The 3rd Battalion pushed on to Highway 3 southwest of St. Gilles, where they were held up by machine gun fire, mines and booby traps. At 1600 a strong enemy position was captured about 1000 yards south of St. Gilles. Heavy enemy mortar and artillery fire continued, and snipers were active. . . . 1st Lt. John R. Huntley of Company L was killed, the first officer of the regiment to give his life in this conflict."