134th Infantry Regiment Website

"All Hell Can't Stop Us"

Pfc Howard D Keplinger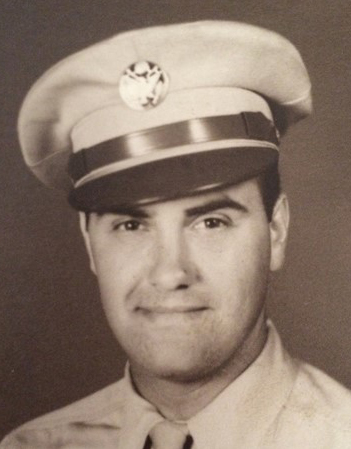 137th Infantry Regiment - Company E
Howard Donald Keplinger, the son of Howard C and Lona Keplinger, was born November 4, 1919, in Hagerstown, Maryland. He had 5 brothers and 2 sisters. Howard married Evelyn Virginia Summers in 1939 and they had 3 daughters; Betty Jean, Betsy Jane, and Peggy. Keplinger enlisted in the Army on March 14, 1944, at Ft. Meade, Maryland and received his basic training at Camp Wheeler, Georgia. He joined Company E, 137th Infantry Regiment on September 18,1944, and was promoted to Pfc on November 30, 1944.
Pfc Howard D Keplinger was Killed in Action March 9, 1945, near Ossenberg, Germany. He was posthumously awarded a Silver Star Medal for gallantry in action during that battle. Pfc Howard D Keplinger is buried in the American Military Cemetery at Margraten, Netherlands.
Silver Star Medal (Posthumous) Citation
Private First Class Howard D. Keplinger, 33845493, Infantry, United States Army, for gallantry in action near Ossenberg, Germany, on 9 March 1945. Although himself wounded by shell fragments during the course of a sharp enemy counterattack supported by artillery fire and tanks, Private Keplinger, a rifleman, made his way to a wounded comrade some fifty yards distant. As he carried the soldier to cover, Private Keplinger was killed by the near burst of another enemy artillery shell. His gallant self-sacrifice in placing the life of a wounded comrade above any thought of personal safety reflects the highest credit upon Private Keplinger's character as a soldier. Entered military service from Maryland.

General Orders No. 27, Headquarters 35th Infantry Division, 21 April 1945
A Memorial Book documenting Pfc Keplinger's service with 137th Infantry Regiment was presented to Pfc Murray Leff by his friends of the 35th Infantry Division Association during their annual conference in September 2016. Murray Leff and Howard Keplinger became friends when they served together during the war. Murray Leff passed away in 2021. Prior to his death he had the opportunity to speak with Pfc Keplinger's daughters.
Thanks to Marilyn Bowers Jensen and Mike Ven for this information, the Memorial Book, and the photos.