134th Infantry Regiment Website

"All Hell Can't Stop Us"
T/Sgt. Jack Raney

137th Infantry Regiment - Headquarters Company 1st Battalion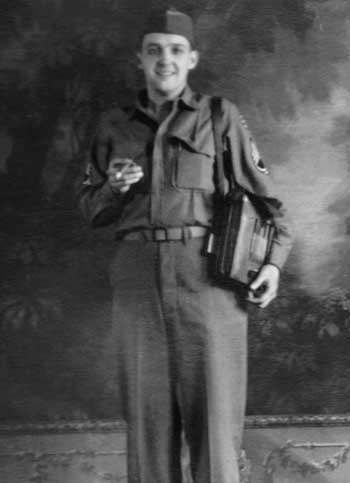 Jack Raney was wounded in action near St Lo, France on July 13, 1944 and returned to duty on January 5, 1945 in Belgium during the fighting near Bastogne. He was promoted from T/5 to Technical Sergeant on May 29, 1945. T/Sgt Raney passed away in 1999.
Thanks to Bryan Moore, Lt Col USAF for this photograph. T/Sgt Raney is his wife's grandfather.