134th Infantry Regiment Website

"All Hell Can't Stop Us"

Pfc Longin J Zoubek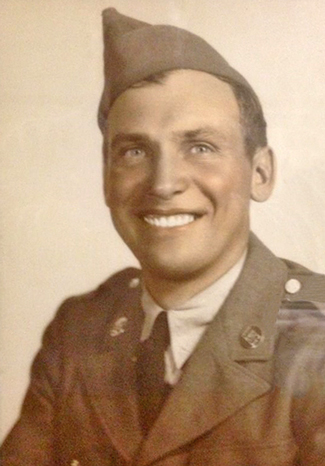 137th Infantry Regiment - Company G
Longin Joseph Zoubek was a private first class in Company G, 137th Infantry. He was born on September 1, 1909 in Clarkson, Nebraska. He registered for the draft on October 16, 1940 in Schuyler, Nebraska; at the time, he was working as a farm hand for a man named J. D. Keller in Maysville, Missouri. He was 5 feet, 7 inches tall, weighed 160 pounds, and had blue eyes and brown hair. As an obvious identifying characteristic, he noted the tip of his right index finger was missing. He was married to Lorraine Marie Steiner on January 7, 1942 in Maysville, Missouri.
He was drafted on March 20, 1942, and was promoted to private first class on July 1, 1944. He was lightly wounded in action on August 2, 1944 and dropped from assignment. His obituary stated that he saw further action in the Ardennes. He arrived back in the United States on the S.S. Argentina on December 9, 1945 as a member of the Headquarters and Headquarters Company, 5th Major Port, and was discharged on December 11, 1945. He died on March 23, 1992 in Saint Joseph, Missouri at the age of 82 after a long battle with cancer. He was survived by his wife and three children (a son, Ron, and daughters Linda and Cynthia).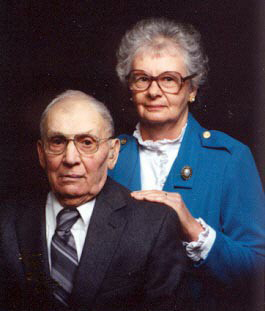 Longin & Lorraine Zoubek - 50th Wedding Anniversary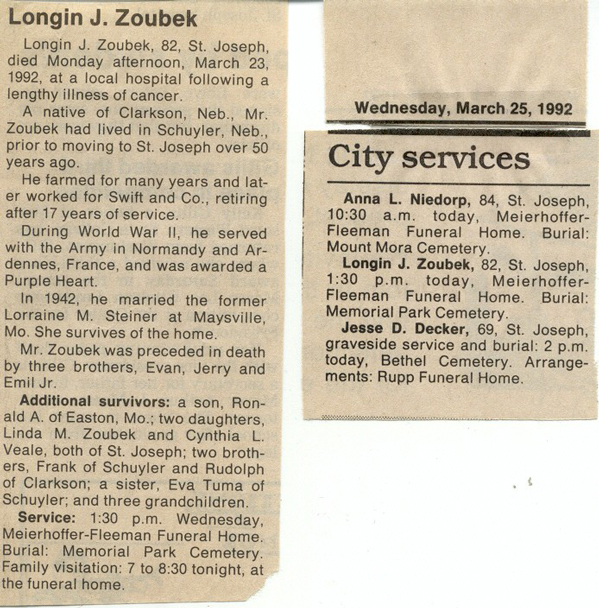 Thanks to Nicholas Tuma from the Nebraska National Guard Museum for this information and the photos. Pfc Zoubek is his great-uncle.