| | | |
| --- | --- | --- |
| | "All Hell Can't Stop Us" | |
Combat History of the 137th Infantry Regiment
World War II
Transcribed by Roberta V. Russo, Palatine, Illinois
---
Chapter 3 - Photographs and Maps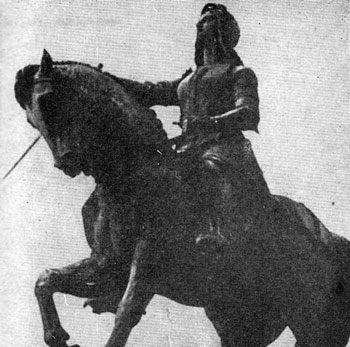 Statue of Jeanne de'Arc of Orleans before she lost her sword in the second battle of Orleans
Orleans, France - A French patriot. The FFI was first contacted in Central Europe.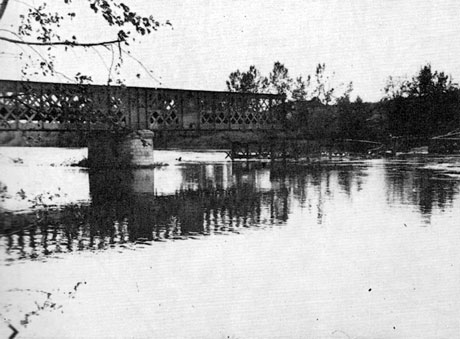 The Moselle River between Crevechamps and Velle, from the west bank near where the 137th made its initial crossing.
General Mud, very much an enemy in the last phase of the Battle of Northern France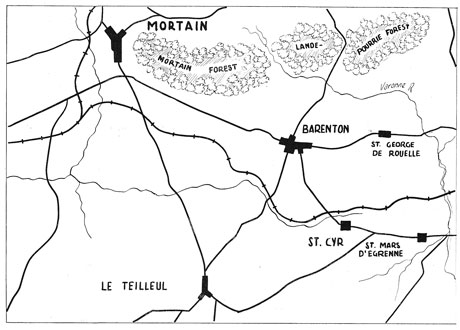 Map - Mortain area
Shaving in zero weather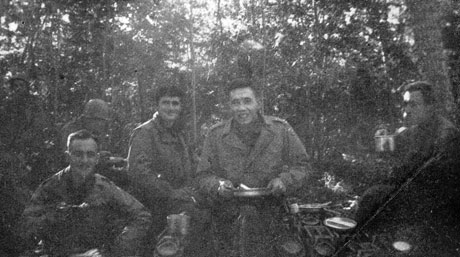 Eating chow in France
A convoy in Montargis, France
Orleans - La Place du Matroi
Orleans - La Rue Jeanne d'Arc and the Orleans Cathedral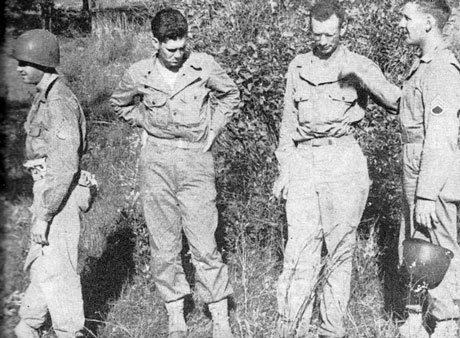 Taking a break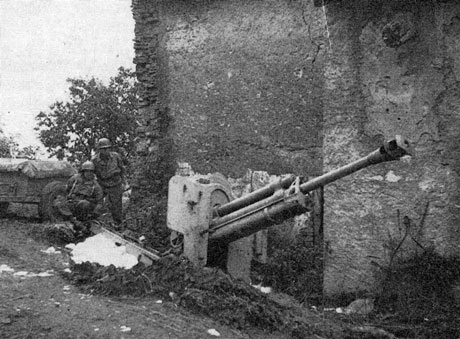 Captured German 88 near Orleans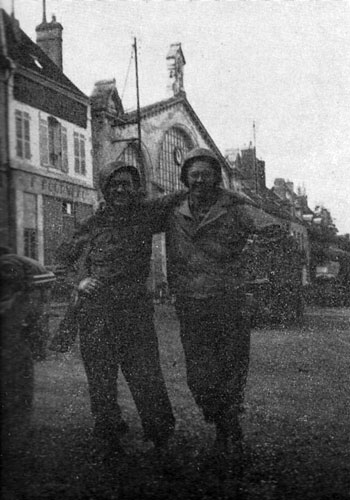 Sgt. Guffey and Pvt. Jones west of Montargis, France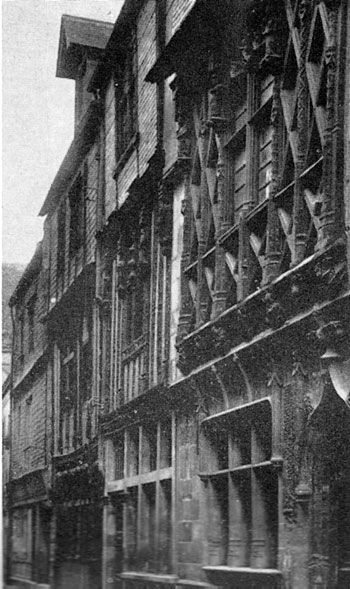 Orleans - Maison de Jeanne d'Arc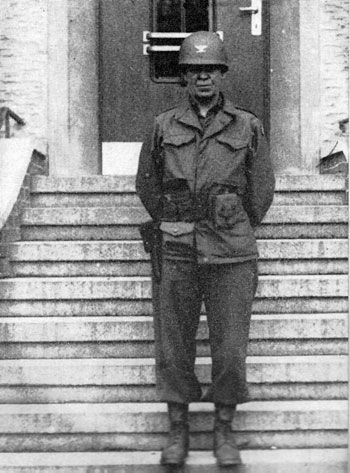 Col. Murrey in front of German barracks in Metz, France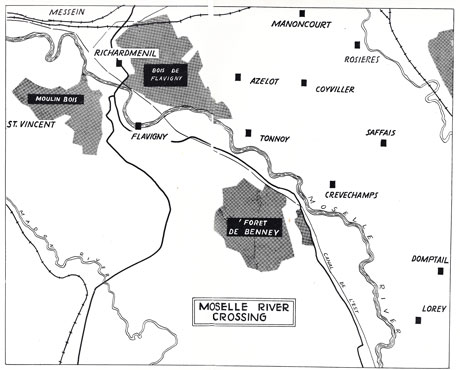 Moselle River Crossing, Flavigny
Where the 2nd Battalion dug in along the east bank of the canal at Crevechamps, France, near the Moselle crossing.
German machine gun position overlooking the Moselle River.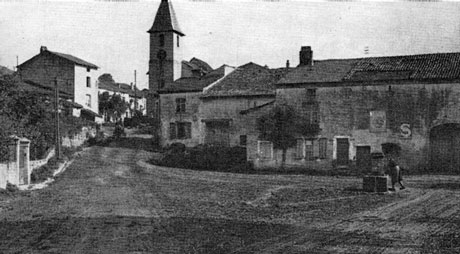 Lorey
Domptail
Crevechamps
Neuviller
Field of fire of German machine gun position overlooking the Meurthe River
Knocked-out German tanks east of the Moselle River.
Map, Meurthe River Crossing
Map, Gremecey Forest
Medics of the 137th Infantry carry a casualty back through heavily mined fields in France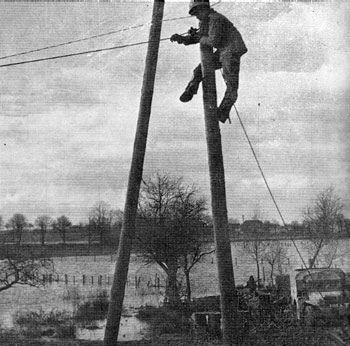 The linemen had a tough time, too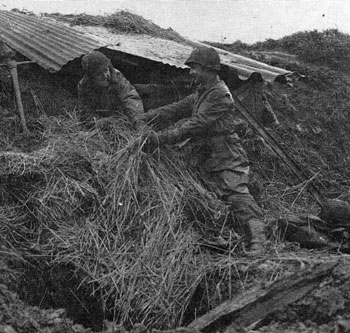 With straw to cushion the earthen floor, members of the 219th Field Artillery Battalion give their makeshift shelter all the comforts of a GI "Home" somewhere in France.
An engineer of the 60th Engineer Battalion stands by with a mine detector after clearing the way for members of a graves registration party who were out to recover the body of an American casualty. The soldier was killed when he stepped on a Nazi "8" mine near Nancy, France.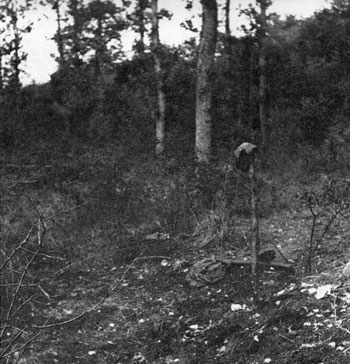 In Gremecey Forest
Fort Gambetta - outer defense circle of Metz.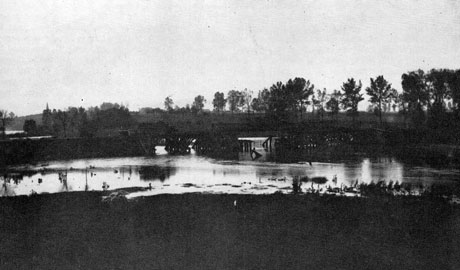 Rau d'Osson Manhoue, where the 2nd Battalion crossed to Malaucourt.
Malaucourt, France, taken November 8th by the 2nd Battalion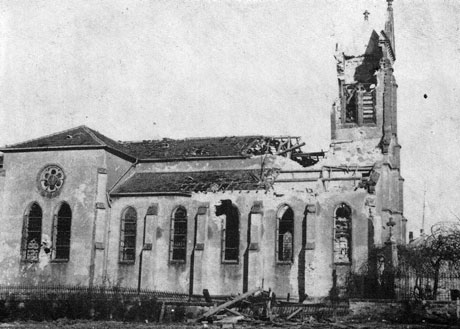 Jallacourt taken November 8, 1945, by 1st Battalion.
Member of Reconnaissance Company, 654th Tank Destroyer Battalion, attached to the 137th Infantry, shown with his captured German Paratroop motor bike which he picked up in the drive northeast of Nancy, France.
Destry, taken by the 2nd Battalion
Baronville, taken by 3rd Battalion.
Map, Delme-Destry Movement
The town of Fremestroff, France, for the capture of which the 3rd Battalion received the Unit Citation.
German "Panther" knocked out by a 3rd Battalion mine.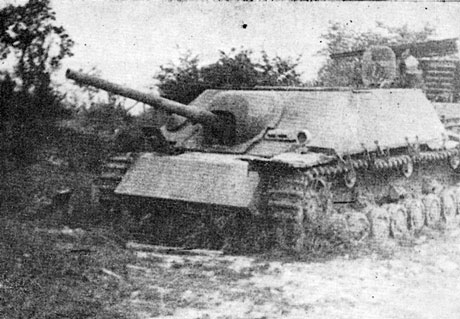 Kraut assault gun knocked out at Hillmer Offenbach, France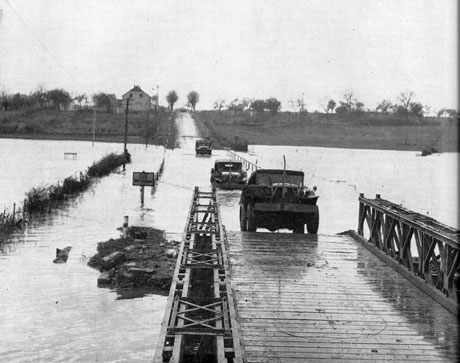 The mud and floods of Eastern France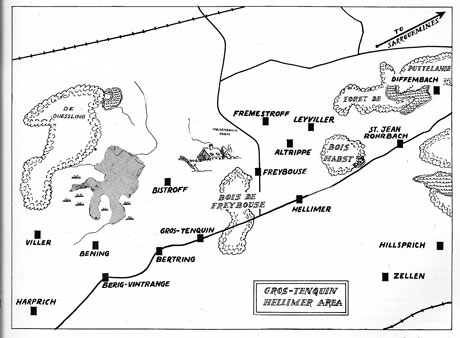 Gros-Tenquin, Hellimer Area
Anti-aircraft machine guns of the 448th Anti-Aircraft Artillery Battalion stand ready to protect this canal near Saareinsming, Alsace Lorraine.
The bridge over the Saar River which the 2nd and 3rd Battalions crossed to take Sarreguemines.
The pottery plant in Sarreguemines for the capture of which Company F received the Unit Citation.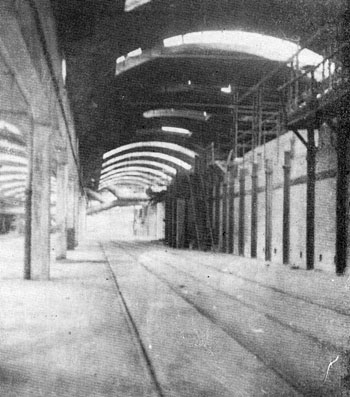 Inside the pottery plant at Sarreguemines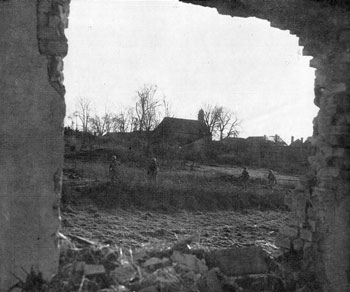 The doughs move up
A new M-36 tank destroyer is ready for action in Germany. The burning building in the background was hit by a German shell earlier in the day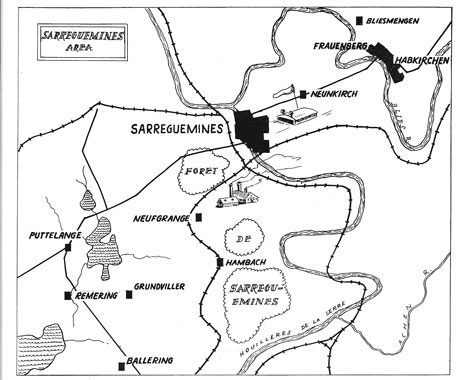 Map, Sarreguemines area
Fort at Metz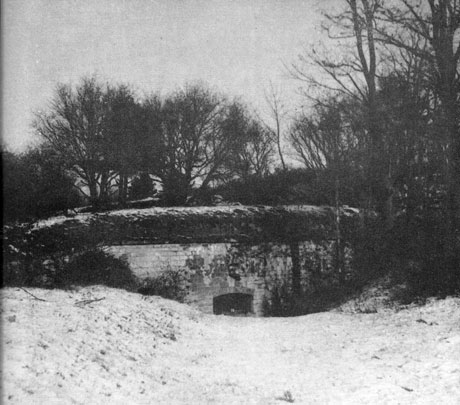 One of the forts at Metz
Metz, Christmas Day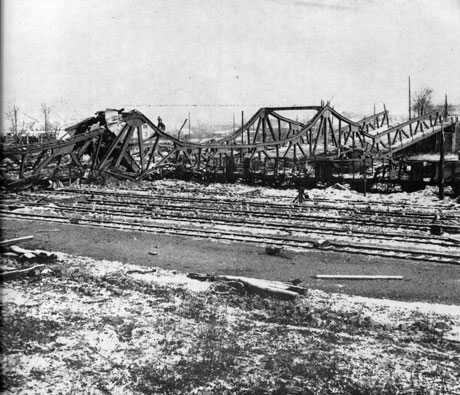 A demolished bridge at Metz
---
Return to top of page