134th Infantry Regiment Website

"All Hell Can't Stop Us"
Capt. Charles P Brochu
320th Infantry Regiment - Company I & Service Company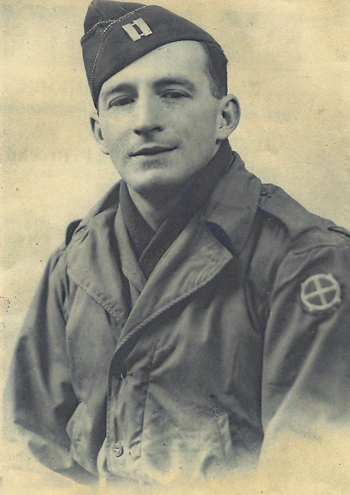 Bronze Star Medal Citation
First Lieutenant Charles P Brochu, O1306729, Infantry, United States Army, for heroic service in connection with military operations against an enemy of the United States in the vicinity of * * * , France, on 11 and 12 August 1944. Lieutenant Brochu assumed command of Company I, 320th Infantry, during the attack which resulted in the capture of

* * *.

After conducting a personal reconnaissance, he maneuvered his troops over difficult terrain in darkness into an advantageous position for a dawn attack.

He reportedly exposed himself to enemy small arms and mortar fire in order to most effectively lead his company.

His actions inspired the troops under his command to their best efforts, and reflected credit upon his character as an officer.

Entered military service from Ohio.
General Orders No. 31, Headquarters 35th Infantry Division, 12 September 1944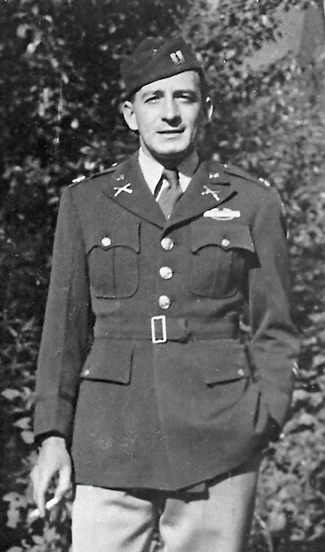 Thanks to Nancy Skrocki for these photographs