134th Infantry Regiment Website

"All Hell Can't Stop Us"
Pfc Carroll W Furnish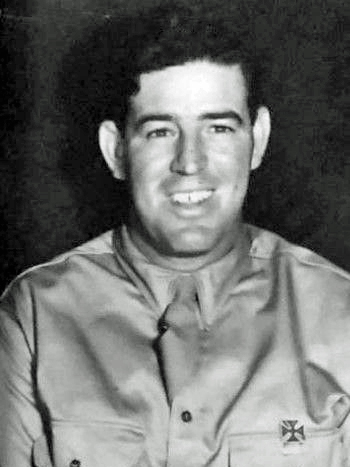 Company B - 320th Infantry Regiment
Carroll Weslen Furnish, son of Hollis and Lula Luella (Deppe) Furnish, was born March 4, 1915 in Covington, Kentucky. He was married to Francis "Fannie" Pearl Abdon and the couple had 4 children; Robert Lee, "Jean" Carol, Mary Lou, and Ronald Furnish. He registered for the draft on October 16, 1940. At that time he was working for the Union Light, Heat and Power Company in Covington.
Carroll W. Furnish was inducted into the Army on March 25, 1944 at Fort Thomas, Kentucky. He joined Company B, 320th Infantry Regiment from the 38th Replacement Battalion on October 2, 1944 and served as a Rifleman. He was promoted to Private First Class December 1, 1944. Originally reported missing, he was confirmed killed in action in the vicinity of Reinheim, Germany on December 16, 1944. Pfc Carroll W Furnish is buried at Zachary Taylor National Cemetery, Louisville, Kentucky.
The Kentucky Post, Covington, Kentucky - January 9, 1945