134th Infantry Regiment Website

"All Hell Can't Stop Us"
Pfc Verdon L Walters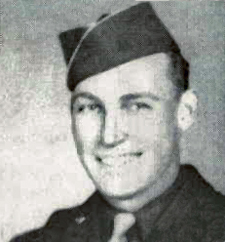 Company G - 320th Infantry Regiment
Verdon Lucian Walters, son of Marshall Thomas and Irene (Craig) Walters, was born October 5, 1923 in Cold Springs, Texas. He joined Company G, 320th Infantry Regiment from the 83rd Replacement Battalion on January 17, 1944 and served as a Rifleman. He was promoted to Private First Class February 1, 1945. Pfc Verdon L Walters was killed in action April 1, 1945 in the vicinity of the Emscher and Rheine-Herne Canals near Dortmund, Germany. He is buried at Netherlands American Cemetery, Margraten, Netherlands.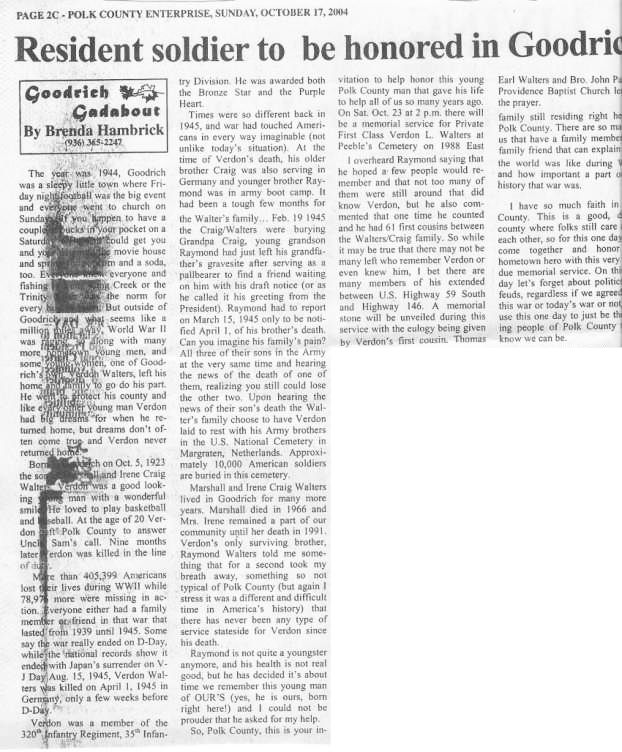 Thanks to Pam Thomsen for this picture. She is the granddaughter of Pfc. John Pergolizzi, 60th Combat Engineers Combat Battalion, 35th Infantry Division who was killed in action October 10, 1944.