134th Infantry Regiment Website

"All Hell Can't Stop Us"
1st Lt Warren E Wilke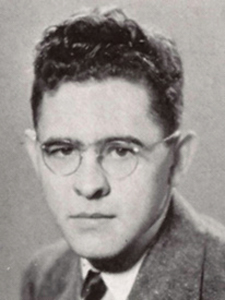 Company I - 320th Infantry Regiment
Warren Edward Wilke, son of Otto Heinrich and Martha Louise (Edwards) Wilke, was born in Wisconsin November 2, 1918. He attended the University of Wisconsin at Madison, graduating in 1940. He married Bernice Glaze. The couple resided in Ohio and had a son, Warren Michael Wilke. He entered service January 14, 1942. He joined Company I, 320th Infantry Regiment from the 38th Replacement Battalion on November 20, 1944. He was seriously wounded in action December 14, 1944 in the vicinity of Bliesbruck, France and died of his wounds that same day. 1st Lt Warren E Wilke is buried at Batavia Union Cemetery, Batavia, Ohio.
He is commemorated on The Gold Star Honor Roll Memorial honoring University of Wisconsin, Madison fallen service members.
The Cincinnati Enquirer, September 8, 1948