134th Infantry Regiment Website

"All Hell Can't Stop Us"
Pvt Ralph C Zimmerman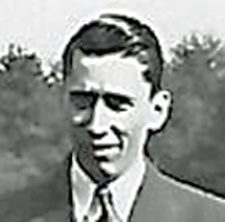 Company L - 320th Infantry Regiment
Ralph Cloyd Zimmerman, son of Cloyd William and Jane Rebecca (Kirby) Zimmerman, was born January 28, 1916 in Garrett, Pennsylvania. He attended Ferndale Area Junior-Senior High School in Johnstown, Pennsylvania, graduating in 1932. He registered for the draft on October 16, 1940. At that time he was living in Johnstown, Pennsylvania and working at Carnegie Illinois Steel Corporation. He married Evelyn Fern Ream in 1942.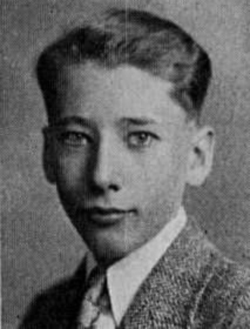 Ferndale Area Junior-Senior High School Yearbook - 1932
Ralph C Zimmerman was inducted into the Army March 16, 1944 at Fort Meade, Maryland. After completing his training, he departed for the European Theater of Operations (ETO) in October 1944. He joined Company L, 320th Infantry Regiment from the 38th Replacement Battalion on Christmas Eve, December 24, 1944 in Metz, France. Two days after his arrival, they left Metz and traveled to the Ardennes, to fight in the Battle of the Bulge. He was originally reported missing on January 5 but it was later confirmed that he had been killed in action January 8, 1945 in the vicinity of Harlange, Luxembourg, about 7 miles southeast of Bastogne, Belgium. Pvt Ralph C Zimmerman is buried at IOOF Cemetery, Stoystown, Pennsylvania.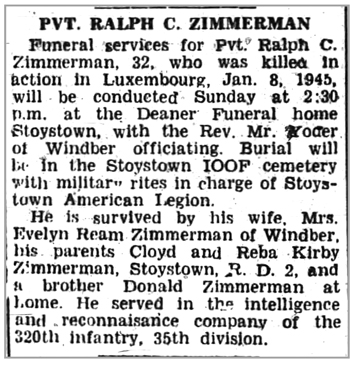 The Daily American, Sommerset, Pennsylvania - August 13, 1948
Thanks to Pam Thomsen for this picture. She is the granddaughter of Pfc. John Pergolizzi, 60th Combat Engineers Combat Battalion, 35th Infantry Division who was killed in action October 10, 1944.