134th Infantry Regiment

"All Hell Can't Stop Us"
Pfc. Virgil W. Begesse
Company K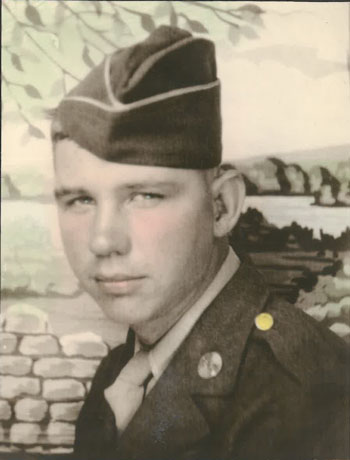 Photo taken in 1944 before being sent to France
Pfc. Virgil W. Begesse was first wounded in action on November 13, 1944. After recuperating he returned to duty with his unit on December 1, 1944. He was seriously wounded in action again on January 2, 1945 during battle in the Ardennes. He lost his lower leg as a result of this injury. He recovered in Utah and became a judge in North East Kansas until his death in 2003.
Thanks to Pfc Begesse's son-in-law, Kent Prose, for the picture and information about his father-in-law.