134th Infantry Regiment

"All Hell Can't Stop Us"
Pfc. Theodore Oscar Bishop
Company A
1944

Purple Heart Medal
Wounded in Action - December 12, 1944.
General Orders 49, Headquarters 35th Infantry Division, 25 June 1945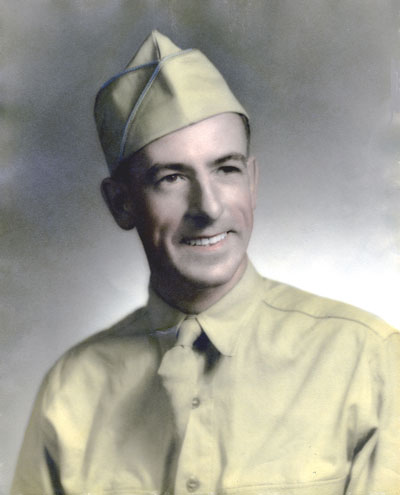 Summer 1944
Pfc. Theodore Oscar Bishop was born September 30, 1910 in Pittsfield, New Hampshire. He served as a Rifleman in Company A, 134th Infantry Regiment. He was Honorably Discharged November 5, 1945. He died November 29, 1980 in Epsom, New Hampshire. He was 70 years old.
Thanks to Pfc. Bishop's son, Richard W. Bishop, for this picture and the biographical information about his father.