134th Infantry Regiment

"All Hell Can't Stop Us"
Pfc. Lacy M. Hamblin
Company C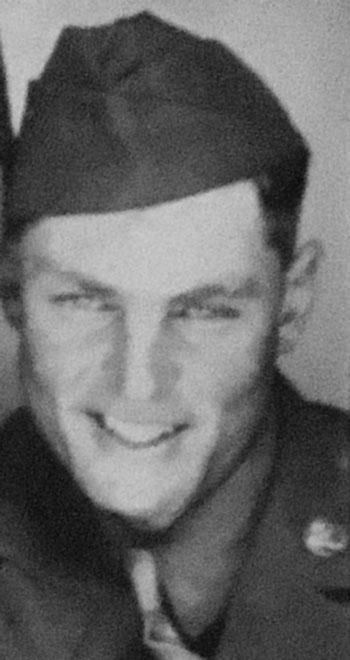 Lacy M. Hamblin was from Sledge, MS. He enlisted in the Army at Camp Shelby Mississippi on November 13, 1943. He finished his training on or about 22 April 1944 at Camp Fannin Texas He was assigned to Company C, 134th Infantry Regiment as a Pioneer (Military Occupation Specialty code 729) on July 21, 1944 when the 134th Infantry Regiment was in St Lo, France. Pioneers performed construction tasks, like building and repairing roads and bridges, and demolishing obstacles. At that time the regiment was in St. Lo, France. He was wounded in action by artillery shell fragments on August 4, 1944, treated at the battalion Aid Station, and returned to duty. He was promoted to Private First Class on August 8, 1944.
Pfc Lacy B. Hamblin was killed in action on December 10, 1944 when the Regiment fought its way across the Saar and Blies Rivers and after fierce fighting pushed into Germany. He is buried at Longtown Cemetery in Panola County, Mississippi.
| | |
| --- | --- |
| | |
| Left to Right - Pfc Eldred S Graham and Pfc Lacy M Hamblin | Left to Right - Pvt. Harold K. Lester and Pfc Lacy M Hamblin |
Thanks to Randy Fair, Pfc. Hamblin's nephew, for these pictures of his uncle.