134th Infantry Regiment

"All Hell Can't Stop Us"
1st Lt. Willard I. Keary
Company K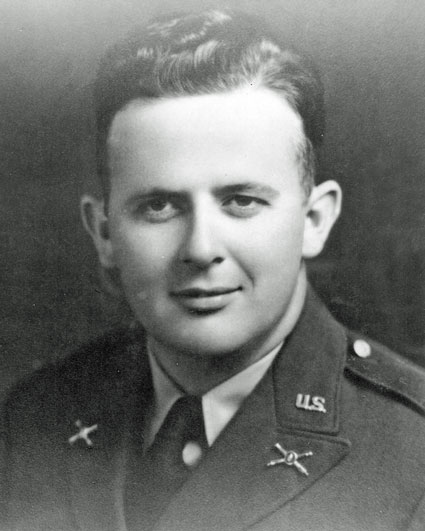 Willard Irwin Keary, the son of Kendall and Lillian Keary, was born 2 September 1916, in Hinds, Mississippi. He was a graduate of Central High School, attended Mississippi State University from 1934 to 1938 and was a member of the ROTC program all four years. In his junior year, he was a cadet sergeant in Battery L of the Coast Artillery Battalion, and in his senior year, he was a cadet captain and the Coast Artillery Battalion executive officer. He graduated and was commissioned a second lieutenant in 1938; his first assignment appears to have been to the 545th Coast Artillery Regiment (Organized Reserve Mississippi), and he was also associated with Civilian Conservation Corps Camp 4430 at Tallahassee, Florida, as running the CCC was the responsibility of Reserve officers. The 545th Coast Artillery Regiment was disbanded on 2 April 1943. He was promoted to first lieutenant on 25 March 1942. At some point after the war began, he was converted from a Coast Artillery to an Infantry officer, possibly at the Infantry Special Basic course at Fort Benning.
1st Lt. Willard I. Keary joined Company K, 134th Infantry Regiment, 35th Infantry Division from the 14th Replacement Depot on Tuesday, 26 December 1944. The following Saturday, 30 December 1944, he was killed in action near Lutrebois, Belgium. He was a Platoon Leader in Company K at the time of his death. Willard I. Keary is buried at Pocahontas Cemetery in Hinds County, Mississippi.
Thanks to Lt. Keary's nephew, David Keary, for this picture and to Nicholas Tuma of the Nebraska National Guard Museum for this information.