134th Infantry Regiment

"All Hell Can't Stop Us"
La Meauffe Memorial and Collevile and St. James cemeteries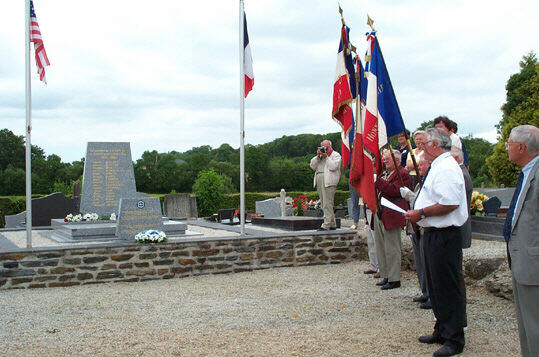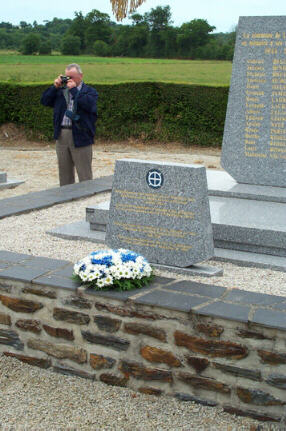 Thanks to Mr. Guy Lacour for these photographs.
In July, with another association named "Flowers of Memory", the graves of 35th Division soldiers were decorated in the Colleville and St. James cemeteries and at the La Meauffe memorial.
- Mr. Guy Lacuour provided this information - November 2001
Founded in November 2000, the purpose of the "35th SANTA FE DIVISION IN NORMANDY" is the protection of the historical inheritance of this unit. Since its foundation, the Association has conducted research and visited various sites in Normandy where the 35th Division engaged in battle. The Association also tries to preserve historical items of the era, like badges and insignia, uniforms, reports, official and private papers. They are in search of any documents and information referring to the 35th Division.

In 2001, 400 graves of 35th Division soldiers were decorated to remember their sacrifice. The Association received many veterans and their families and several contacts were established.
Any veteran of the unit wishing to come to Normandy can contact the Association at the following address:
35th SANTA FE DIVISION IN NORMANDY
mairie de Gieville
50160 GIEVILLE
France