134th Infantry Regiment

"All Hell Can't Stop Us"
Cpl. Halbert D. Scharfenberg
Headquarters Company 1st Battalion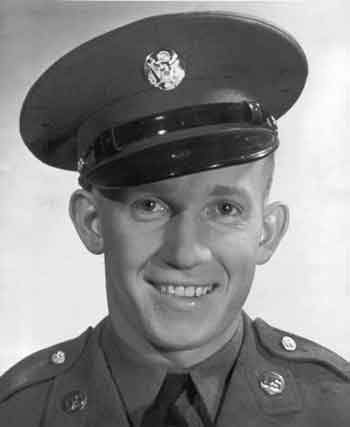 Halbert D. Scharfenberg landed on Omaha Beach with the 134th Infantry Regiment on July 5, 1944. He was Killed in Action on September 13, 1944 while the Regiment was patrolling the west bank of the Moselle River near Pont-Saint-Vincent, France.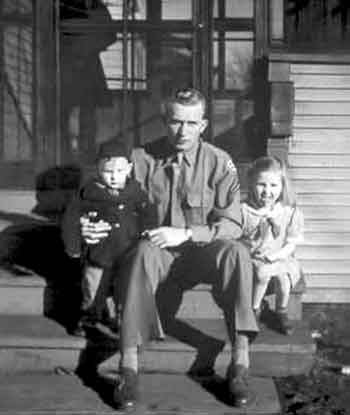 Cpl. Scharfenberg with his nephew Dennis and niece Janet in Waterloo, Iowa
Thanks to Dennis Foggy, LTC U.S. Army (Ret) for these pictures. He is Cpl. Scharfenberg's nephew.