134th Infantry Regiment Website

"All Hell Can't Stop Us"
Pfc Vernon L Barnard
134th Infantry Regiment - Company C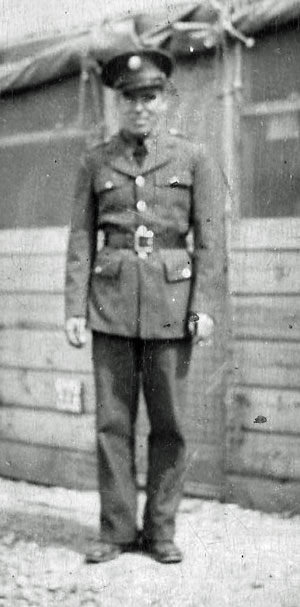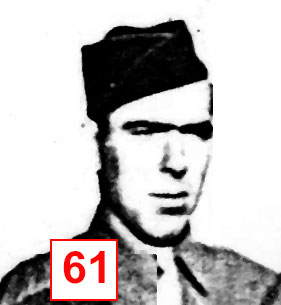 This picture is from a from group photo of Company C, St. Louis, Obispo, California, Spring 1943
Vernon Lloyd Barnard, son of George and Lauretta Barnard, was born on June 4, 1915 in Pickrell, Nebraska. He served in the 3rd platoon of Company C and landed on Omaha Beach July 5, 1944. He was killed in action on July 16, 1944 during the battle at Hill 122 near St. Lo, France. The capture of this vital hill opened the way for the liberation of St. Lo itself. The 1st Battalion, 134th Infantry Regiment, of which Company C was a part, was awarded the Presidential Unit Citation for this action.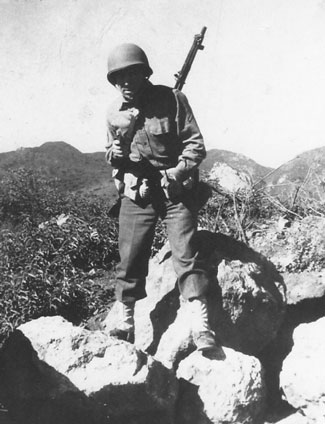 Pfc Vernon L Barnard is buried in Normandy American Cemetery, Colleville-sur-Mer, France.