134th Infantry Regiment Website

"All Hell Can't Stop Us"
Major John H Reents
Chaplain - 35th Infantry Division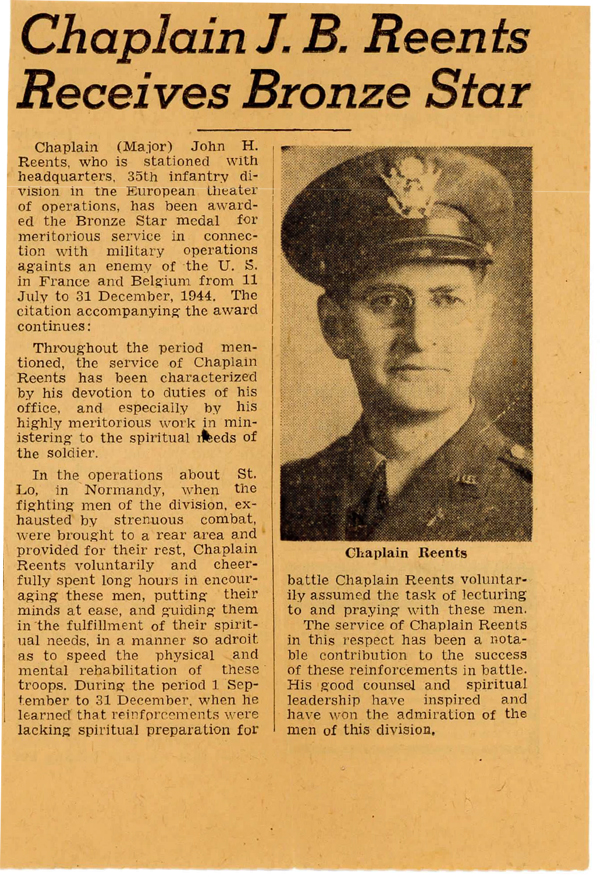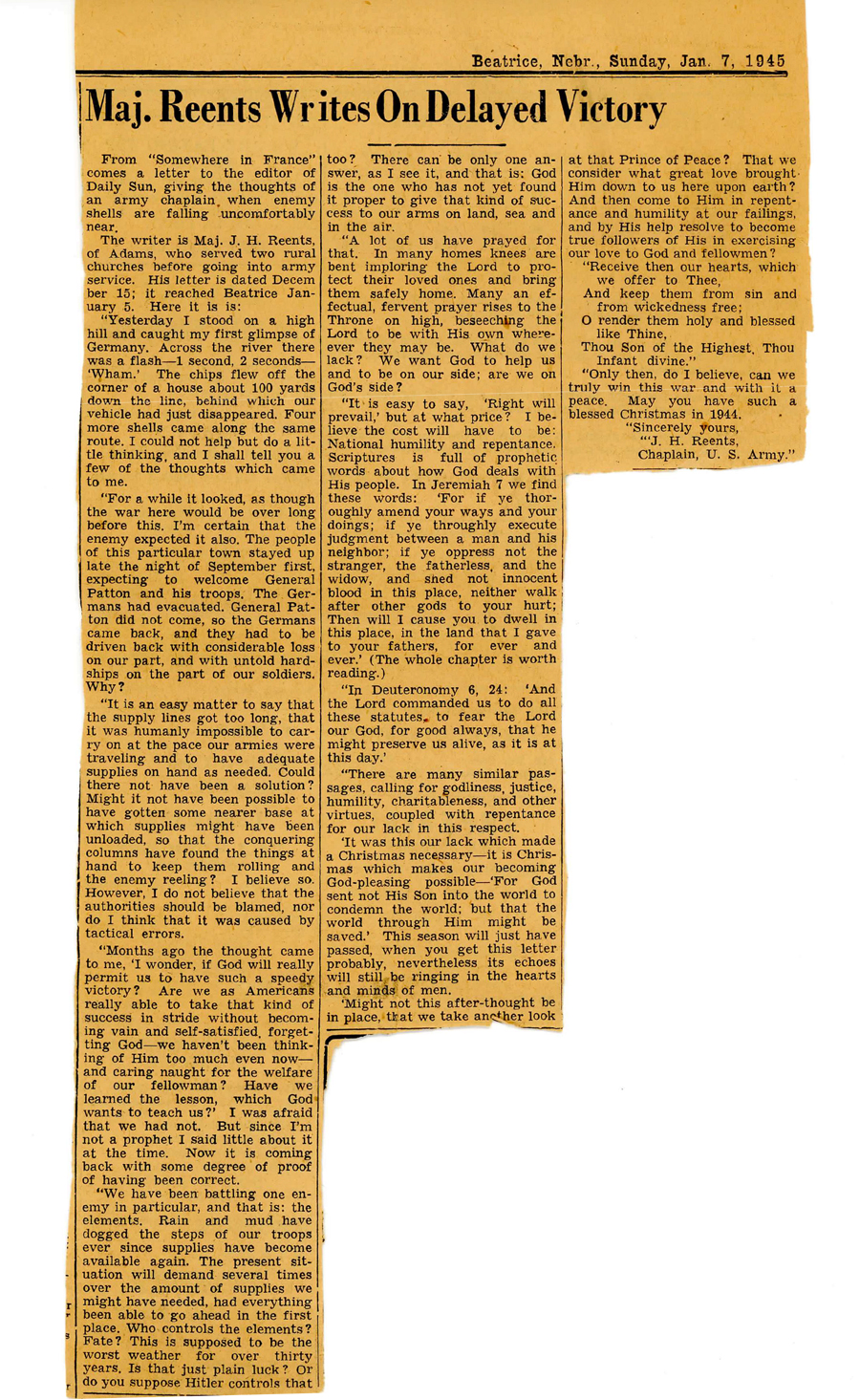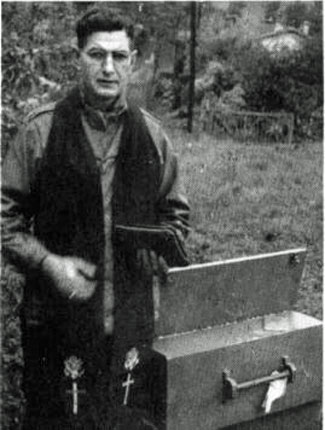 Chaplain John H. Reents during an outdoor service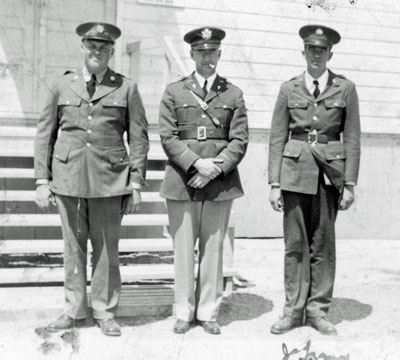 Left to right - John G Meints, John H Reents, John H Meints
John G. Meints and John H. Meints were second cousins from Gage County, NE. In the middle is chaplain John H. Reents, Beatrice, NE. This photo is not dated, although it was probably taken prior to August 1942 when the black neck tie was eliminated.
Thanks to Lynn Lampe Salsbury for the Beatrice Sun, Nebraska newspaper clippings from the collection of her father S/Sgt Alvin L. Lampe, Company C, 134th Infantry Regiment.
The group photo is courtesy of Vicki Iseminger, John H. Meints was her great uncle.
Also thanks to thanks to Nicholas Tuma from the Nebraska National Guard Museum for this information.