134th Infantry Regiment

"All Hell Can't Stop Us"
T/Sgt. Norman James Hughes Sr.
HQ Company, 2nd Battalion

T/Sgt. Norman J. Hughes was born on January 21, 1916 in Old Forge, Pennsylvania. He enlisted in the U.S. Army on December 15, 1941 at Fort Hayes in Columbus, Ohio. His military qualifications include Sharpshooter Carbine, Combat Infantryman Badge, and Rifle Marksmanship. During his service he participated in the campaigns at Normandy, Northern France, Rhineland, Central Europe, and the Ardennes. He was wounded in action in Germany on February 28, 1945. He was awarded the EAME Theater Ribbon with 5 bronze stars, the American Defense Service Medal, the Good Conduct Ribbon, and the Purple Heart Medal. He was Honorably Discharge from military service on September 14, 1945 at Camp Atterbury, Indiana.
The photographs below are from T/Sgt. Hughes' collection. Many of the soldiers and locations in these photographs are unidentified. They clearly show the devastation caused by the war.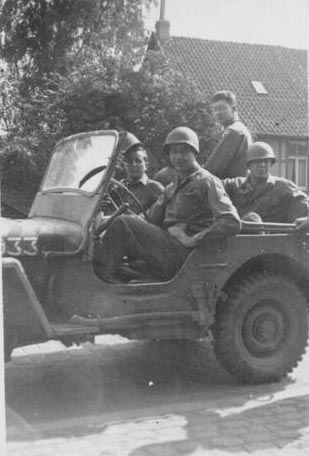 T/Sgt. Norman J. Hughes is the soldier seated in the back with the tilted helmet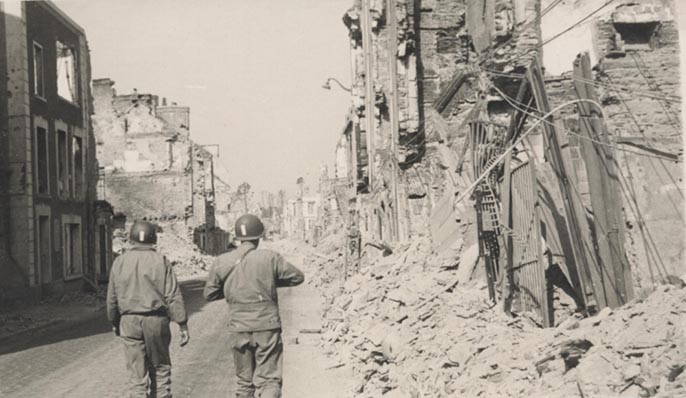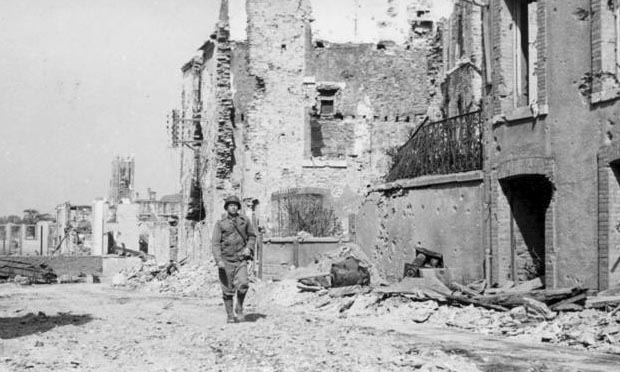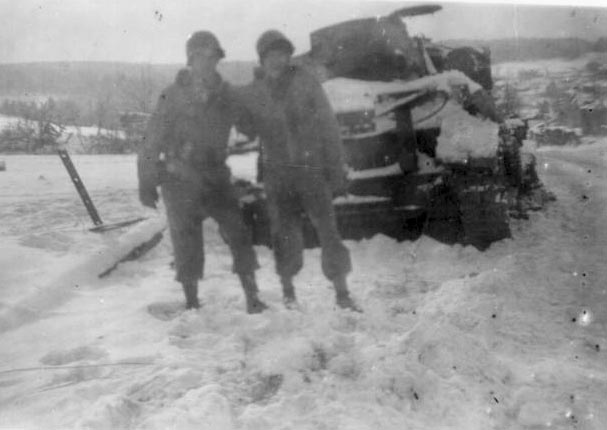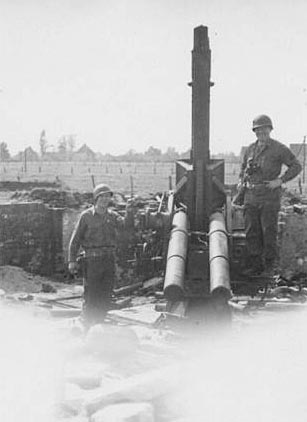 T/Sgt. Norman J. Hughes is the soldier on the left
Thanks to Mr. Norman J. Hughes, Jr., son of T/sgt. Hughes, for providing these photographs and information.