134th Infantry Regiment

"All Hell Can't Stop Us"
Company M - 2nd Platoon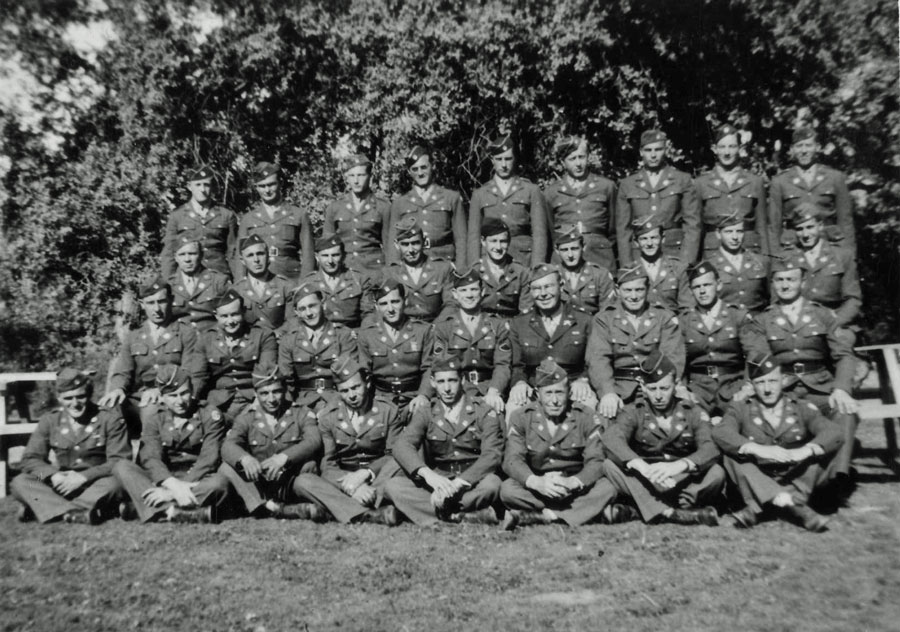 To view or download a larger version of this picture CLICK HERE
Pfc. Leroy E. Weishaar is in the 3rd row up and 4th from right. This photograph was probably taken in 1944, prior to the Regiment's being sent to France. If you are able to identify any of the other soldiers in this photograph please contact the Webmaster.
Thanks to Mr. Phil Weishaar, son of Pfc. Leroy E. Weishaar, for this photo from his father's collection.